For the past couple of weeks, we have been playing host to a little mystery mutt from Robeson County. Her shelter name was Serendipity, which I'll confess played a small role in my decision to pull her; with a name like that, how could I
not
grant her the serendipity of a chance at a new life?
More important, of course, was that she was small and sweet and soft-eyed and female. But there are lots of dogs meeting that description at the shelter, and all else being equal -- as it was for several of them this time around -- the name made a tiny, crucial difference for this one.
So Serendipity got the golden ticket and came up to Philadelphia.
She turned out to be a charming, funny, adorable houseguest. And she quickly drew an adoption offer from a wonderful person seeking a first dog -- a role that Serendipity, soon renamed Serenity, was and is perfectly suited to fill. This little pup is a near-perfect companion dog, and it's no surprise that she picked up a great home in no time.
I never blog much about the ones that don't need homes, and Serenity was claimed within a few hours of being pulled, so she was already spoken for by the time she arrived in Philly.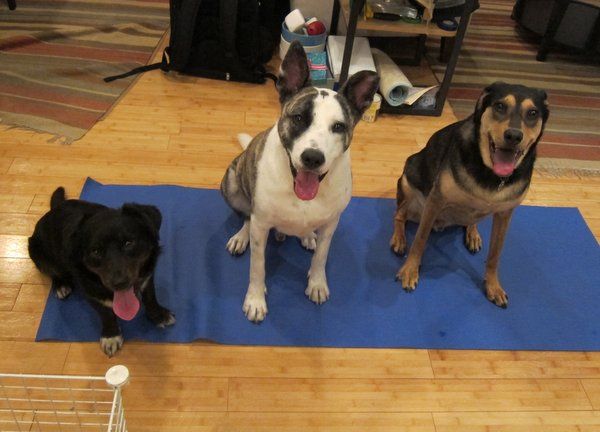 But eventually she finished up her (very) basic training here (less thorough than usual, I'm sad to say; most of my attention lately has been absorbed with working Pongu through some competition problems) and it was time to book a plane ticket to Minneapolis.
She departed this morning and arrived, after some delays due to inclement weather, this afternoon -- maybe not all that happy with her epic journey (particularly as she's prone to motion sickness in her crate), but safe.
Here's hoping for a wonderful life.