Puppies really are short-term tenants.
I took Jackie to her first adoption event with
WAGS
yesterday. Here she is in the car on the ride over, sitting in the puppy bucket so she can't pee in my lap.
It only took her half an hour to charm her way into a forever family. She is going to live with a nice couple and their older dog Miles (with whom she tried to play in the parking lot, although he didn't quite know what to make of this shrimpy little spaz at first) in York PA, where she will enjoy a lifetime of hikes and fun and maybe even some agility training.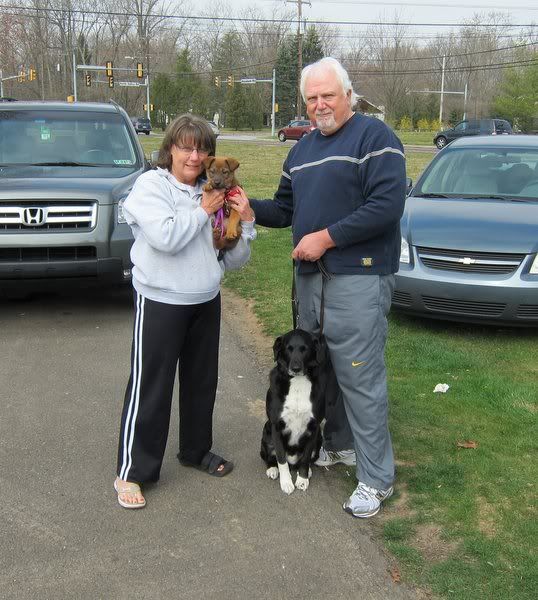 ...and that's it for our time with Jackie. I didn't even get to make a clip of socializing her to the nail clippers.
Now I have a week off until the next pups arrive. I'm told there is a puppy crisis going on around our rescue partners in North Carolina, so it is likely I'll be getting a foster mutt (or two, or maybe even three?) when the transport arrives next Sunday. I'll probably have that mutt-or-mutts for a very short time as well, and then... I dunno, guess we'll have to see who comes along.
Incidentally, yesterday's adoption event really brought home what a wimp I am when it comes to working at these events. I just have no stamina at all. Definitely need to do better than that -- other people are working at frantic intensity for six to eight hours nonstop, and I'm all "okay guys have headache going home now" after less than an hour. TOTAL WIMP.
(seriously though, sorry guys, I'll do better next time.)